Insurance for Senior Living Communities
Specializing in Senior Living Communities is Vitally Important
We begin with the nation's top providers of Senior Living Insurance
As a licensed independent insurance agency, we have direct contracts with most of the industry's leading carriers who specialize in senior living communities, This means that we, and you, are not relying on one carrier. Lee provides an immense advantage when it comes to creating an industry best policy tailored for your community.
Our "No Surprises" Approach Delivers a Great Customer Experience
How to Avoid Costly Decisions While Gaining Significant Benefits
Many agencies wait until the last minute to renew business. Why? Because it does not allow the client time to research other options before the policy expires, placing them in a "must-renew" situation to remain covered. We don't feel this is fair to YOU. We get it. That's why our renewal process is different. Here is what you can expect from us:
AT 6 MONTHS: We provide you with a "State of the Market" address.
AT 120 DAYS: We interview you on what's working in your plan and what changes we recommend.
AT 90 DAYS: We provide a plan for your review and for your budgeting.
AT 60 DAYS: Relax… we'll wrap up the details for you, and we think you'll be pleased.
Client Benefits
Keeping You Safe Series
Leadership Development
Annual Mock Trial
Employee Education
RNs on Our Service Team
Coverage Updates
State Survey Assistance
Technology Review
Attorney Consultation
Mock Surveys/Disaster
Crisis Management
Code Red Program
The added support and extra benefits you receive could cause you to feel a bit giddy, maybe even a little spoiled. Most certainly, well protected. And at claims time, we're with you every step of the way.
"We have always been impressed with Lee Agency … their 'value added services' are what set them apart."
Pat Giorgio, Past NCAL Board Chair
Owner, Evergreen Estates
"They have always been there for us with quality advice… and they have never been wrong yet."
Michael Moore, Former LeadingAge National Board Member
President/CEO United Presbyterian Home
Lee Agency has Helped Nearly 400 Senior Living Communities and Organizations in 17 States Find the Right Policy at the Right Price
Iowa • Illinois • Indiana • Kansas • Minnesota • Missouri • Nebraska • Ohio • Kentucky • Colorado • Arizona • North Dakota • South Dakota • Wisconsin • Oklahoma • Arkansas • Texas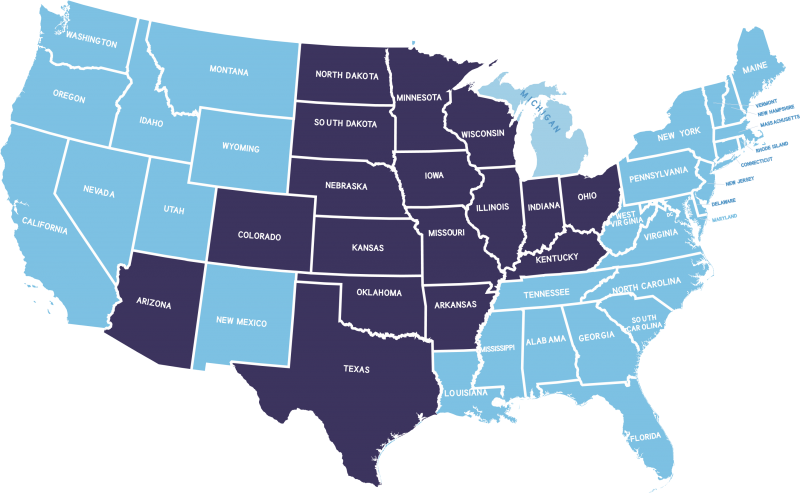 One of America's Leading Insurance Agencies For Senior Living Communities… In the Heart of the Midwest
Receive the Right Coverage Today,
So You Can Be Confident in Your Tomorrow
Easy Process... Precise Results
Scheduling meetings and wading through a stack of insurance proposals is a tedious process and rarely (ok never) on anyone's list of favorite activities… only to discover a wide range of prices for what appears to be the same coverage. However, there are critical differences between policies that can make or break your business at claim time.
We Start With 3 Simple Steps
1. Answer A Few Questions
First, we listen, then ask the important questions to determine the specific needs of your organization.
2. We Research Multiple Companies
We research multiple companies, negotiate and present to you the best options all tailored to your specific needs.
3. You Select the Policy
We walk you through your options and limits on an easy-to-understand comparison form. We do the research; you make the decision.