Hiring and Keeping Quality Employees
A great employee benefits partner like Lee Agency allows you to hire and keep quality employees by providing genuine incentives to your staff, reasons to remain loyal to your organization and the tools to maximize their productivity.
HR and Compliance, It's Where We Shine
When you or your employees have questions, we have answers. As a Society for Human Resource Management affiliate, you can rest assured that Lee can help with your HR needs. As your HR and compliance consultant, we will facilitate the appropriate industry partners and deliver you a turn-key solution.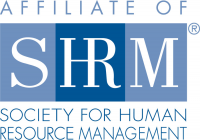 "A website is not our focus. A Facebook page is not our focus. A mobile app is not our focus. You and your employees… that is our focus."
Drew Burkamper, SHRM-CP
Chief Human Resources Officer
About Us
Starting with just two employees in 1978, Lee Agency began with a simple mission: Work Hard, Tell the Truth and Have Fun. Sticking to these values, combined with God's blessing, Lee Agency has grown into a full service insurance agency and employee benefits provider with clients in seventeen states with a client retention ratio of nearly 99 percent.
Relax, We'll Take It From Here
You've worked hard to assemble a team of professionals, which is worth the effort. Lee's benefits team can help you show your employees just how much you appreciate them. Competitive benefits options, wellness solutions and personal well-being goals are just a few of the ways we can help you create loyal employees.
Let's Get the Conversation Started