AGRIBUSINESS PROTECTION AND PRODUCTS

No matter your focus, our focus is providing you protection for all your agribusiness needs. We provide insurance coverage for all facets of your agribusiness operation including property, liability, commercial auto, workers compensation and employee benefits.
We offer coverage for:
Co-ops & Full-Service Ag Retailers
▸ Grain Operations (Elevators)
▸ Agronomy (Application, Chemical & Fertilizer Sales)
▸ Energy (LP, Gas, Fuel)
Seed, Feed & Fertilizer Dealers
Agriculture Manufacturing
Food Processing & Retail
Trucking
▸ Grain
▸ Livestock
▸ Fertilizer
▸ Sand & Gravel
▸ Petroleum
Large Livestock Operations with Food Processing & Retail
Excavation & Field Tiling
Ag Construction
▸ Pole Buildings
▸ Confinements
▸ Grain Storage Systems
Custom Manure Application & Hauling
Some of the benefits of working with Lee Agency are:
Property Insurance
▸ Buildings
▸ Building Contents
▸ Equipment
▸ Inland Marine
▸Other Real & Personal Property
Business Income & Extra Expense Insurance
▸ Protect yourself and your business from loss of income due to business interruptions
General Liability Insurance
▸ Bodily Injury
▸ Property Damage
▸Medical Payments
Business Auto & Fleet Insurance
▸ Protect your employees who drive company-owned vehicles or use their
personal vehicles for business
Workers Compensation
Commercial Umbrella
Code Red Response
In a time of crisis, the last thing you should worry about is your insurance. We want you to know we will be there, every step of the way, providing support, lending a helping hand and guiding you through the decision-making process.
With our Code Red program, we provide you with an escalated response to major claims. We immediately implement an 'all hands on deck' approach to dispatch the best team to your location to
determine your needs – quickly and efficiently.
WHAT TRIGGERS A CODE RED RESPONSE?
Major Claims including:
Loss of Life or Significant Injury
Substantial Structure Damage or Loss
Substantial Equipment Damage or Loss
Substantial Loss of Inventory or Livestock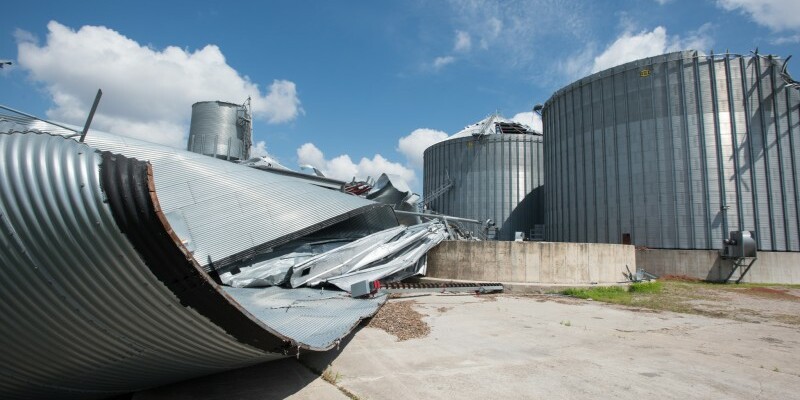 Add Lee Agency's number to your emergency contact list today, so you are prepared for tomorrow!
800-225-9252
AGRICULTURE INSURANCE EXPERTS
Let Us Help Make Your Operation Better!
Contact us today.
2210 2nd Avenue | Muscatine, Iowa 52761
800-225-9252 or 563-263-9252
info@leeagencyinc.com