Lee Agency is pleased to welcome Wendy Kem as an Accounting Assistant to its team of professionals.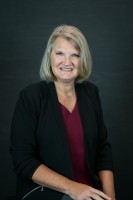 Wendy joins the Agency with many years of relevant, real-life experience. Prior to owning a small business in Davenport with her husband, she spent 18 years in education. Wendy has taught a myriad of students ranging from elementary, where she taught primarily mathematics and science, to junior high and college-level reading and English.
"I am thoroughly enjoying working for Lee Agency! From day one, I have felt welcomed and appreciated!" she shared.
Wendy was raised on a farm in Rolfe, Iowa where she has fond memories of helping her dad tend the fields and walk the beans. She is a graduate of Iowa State University. She and her husband, Bobby, currently reside in Muscatine while they work to build a home east of town. Together, they have four daughters and a son.