Lee Agency is pleased to welcome Micah Colbert as a Sales Advisor to its team of commercial insurance professionals.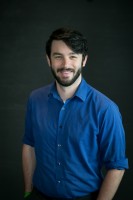 Micah comes to Lee Agency with business experience through his family-owned business in Naperville, Illinois, as well as valuable experience in the service industry.
In his role, Micah will focus his efforts on business and liability insurance for restaurants, bars and breweries throughout Iowa and Illinois, providing value and service to an industry he knows well. "I feel as though my whole life has allowed me to grow in ways that prepared me for what I am doing. From being in the family business, to working on home projects, to spending evenings working at Contrary Brewing (in Muscatine.) I have a unique perspective on insurance, and I am excited to put that to work for those that I meet."
Micah is a graduate of St. Ambrose University and is the son of Kevin and Susan Colbert.