One Integrated Solution for Ag Insurance and Technology
Our Story
Traditions of Leadership
The leadership of Lee Agency started in agriculture prior to insurance. It only makes sense that our team remains wholly committed to providing you with the best agricultural insurance coverage and precision equipment available throughout the Midwest.
Led by a team of former and current farmers with over 100 years of combined farming experience, Lee Agency brings first-hand knowledge to our client partnerships. Our team focuses on farm and crop related insurance, and with the partnership of TruAcre Technology in 2014, we can now provide knowledgeable insight, support and purchasing assistance for your precision technology.
Our experience in the fields, on the tractor, and around livestock allow us to relate to our clients in a way seldom experienced within an insurance agency or precision technology company.
Learn how an Integrated Insurance and Technology Solution, can IMPROVE, PROTECT and STREAMLINE your entire operation.
Crop Insurance
Receive More Value from Lee Agency
As one of the largest crop insurance agencies in Iowa, Lee Agency is truly an authority in this specialized market. We also provide multi-peril crop insurance with supplemental add-ons and upgrades.
Added Value: Client Educational Workshops and Clinics
Our annual Crop Insurance Seminars and Tech Clinics are attended by hundreds of farmers who hear directly from local and nationally acclaimed guest speakers. Clients also benefit from farmer-only advisory councils, deadline reminders, networking with local agribusiness leaders, private consultations and regular updates on changes in the industry.
Precision Crop Reporting – Successfully Reporting Since 2009
We have a simple yet powerful precision crop reporting system that will work for you. We are currently servicing over 50,000 acres with our precision reporting system.
Dedicated Expert Staff – None Better
Our well-trained and committed staff set the standard for customer service. We help you settle your claims accurately and promptly so that you can get back to business.
We will mine the numbers thoroughly for every possible claim ensuring you get all you are owed.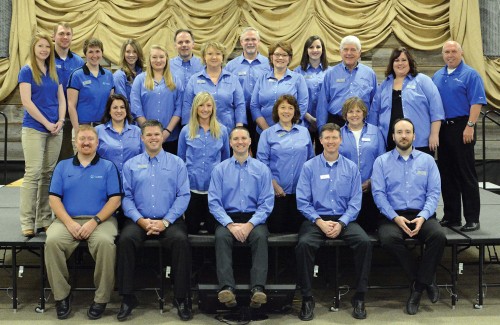 Farm, Ranch and Commercial Agriculture Insurance
Customized to your Operation
Our team focuses on farm property, agricultural equipment, liability, financial stability, prompt and accurate claims adjustment, and reasonable loss control. We have the flexibility to customize an insurance program to specifically fit your operational needs.
Summary of Coverages Available:
Farm Property
Farm Liability
Custom Feeding
Custom Work/Spraying
Livestock
Personal Auto
Commercial Auto
Trucking
General Liability
Feedlots
Confinements
Dairy Operations
Grain Storage
Cargo
Rental Properties
Workers Compensation
Employee Benefits
Excess Liability/Umbrella
Agribusiness Risk Coverage Includes:
CO-OPS
Seed Dealers
Custom Spraying
Fertilizer Storage
Nurseries
Grain Elevators
Equipment Dealers
Ethanol/Bio Fuel Plants
And More
Top-Level Service and Expertise.
Improve, Protect and Streamline Your Entire Operation
With our integrated insurance and technology solution, we ALL work together, with each function aligned behind a primary goal: maximizing profitability, reducing risk, and improving the performance of your entire operation.
Instead of silos of people and systems, you have a coordinated TEAM EFFORT providing a more efficient and effective solution for your operation.
Let's Get the Conversation Started